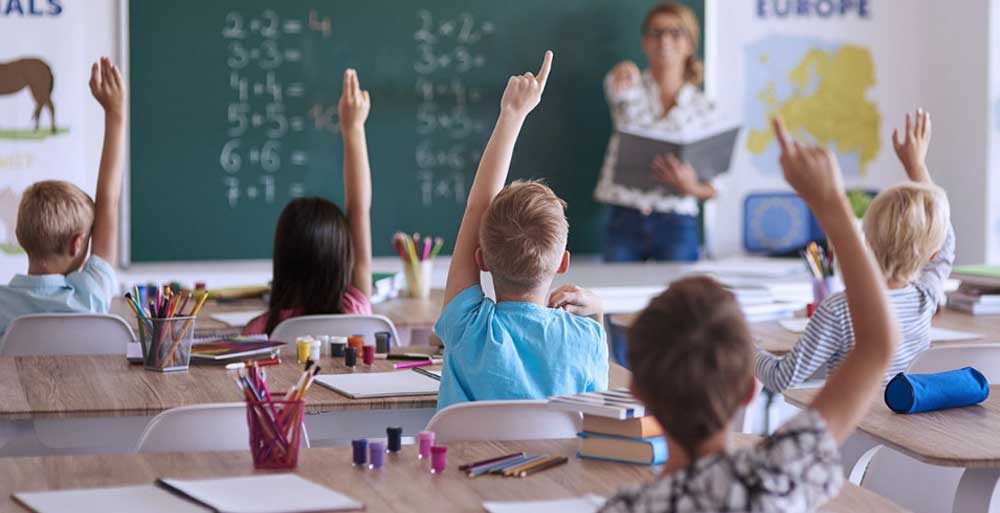 By QNEX
2019-06-10
What Is Classroom Management and Why Is It Important?
Classroom Management Definition
Classroom management refers to the wide variety of skills and techniques that teachers use to keep students organized, orderly, focused, attentive, on task, and academically productive during a class. When classroom-management strategies are executed effectively, teachers minimize the behaviors that impede learning for both individual students and groups of students, while maximizing the behaviors that facilitate or enhance learning. Generally speaking, effective teachers tend to display strong classroom-management skills, while the hallmark of the inexperienced or less effective teacher is a disorderly classroom filled with students who are not working or paying attention.
Effective classroom management is an absolute must. It impacts your ability to be an effective educator and enjoy your job, and it impacts your students' success as learners. If your classroom is out of control, it won't matter how passionate you are about your subject or how much you are truly dedicated to children, learning will be negatively impacted.
Why is Classroom Management important?
In addition to being highly knowledgeable in the subject matter, teachers also need to know how to manage classroom dynamics effectively. This entails organizational and disciplinary skills that both help make different types of classroom interactions more systematic and aligned with the learning objectives. Otherwise, classes that are conducted by teachers with very minimal classroom management skills tend to produce less favorable outcomes, such as low student achievements. Some studies, in fact, suggest that when teachers are inefficient at managing disruptive classroom behavior, the average pace of cognitive development among all students suffer greatly.
Luckily, there is no shortage of resources available to help you master the art of classroom management. There are mountains of books, podcasts, seminars, and classes dedicated to the subject. We've teased out the main components from some of our favorites to help you begin.
First, take time to build relationships with students.
Get to know your students. What are their strengths? Their challenges? What are they really into? Investing in them as individuals builds trust, and that is the key to successful classroom management. Integrate social-emotional learning into your day. Teaching your students social-emotional skills builds a cohesive classroom community.
Second, Have a plan.
Nothing beats a comprehensive strategy for achieving learning goals. Each learning session must follow a pre-planned outline that details 1) the expected learning outcomes; 2) how the teacher is to introduce, demonstrate, or explain a lesson or subject matter; 3) the techniques by which the teacher will motivate the class to actively participate in the learning process; 4) how the students will participate; and 5) the alternative strategies in case the actual learning outcomes and student behavior are not what has been expected.
Third, have clear, reliable routines and procedures.
Clarify the goals you want your students to achieve and the ways by which they can achieve them. Never appear to be disorganized to your students. Be consistent in order to set an example and establish a clear system for different classroom activities.
Fourth, Practice authority positively.
Maintain a positive and accessible demeanor so that your students will be encouraged to communicate. Practice the so-called three F's required of successful educators: firmness, fairness, and friendliness.
Fifth,Class Management Techniques
Finally,keep your sense of humor.
Managing a classroom can be a grind, so find ways to have a laugh instead of pulling your hair out. Kids will be kids.And humor helps us keep our perspective, so we can help our students along in the kindest and most effective way.